Archiv für den Monat
Dezember 2017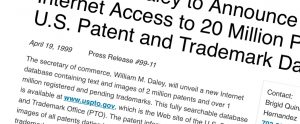 On October 19th, 1998 the EPO put 30 million Patents online. On April 21th, 1999 the USPTO followed. These...

scheduled Lightning Talk at 34C3 (Day 3, December 29th 12:00, Saal Borg)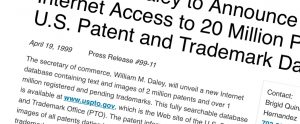 Am 19.10.1998 stellte das EPO 30 Millionen Patente online. Am 21.04.1999 folgte das USPTO. In dem Zuge gingen auch...